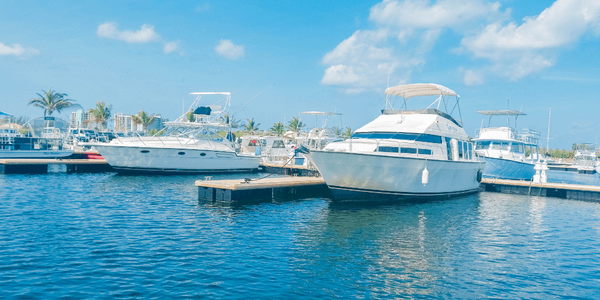 Miami Seawall Repair
Existing Seawall Inspections
Existing Seawall Repairs
Vinyl, Concrete and Rip Rap
Inspection and Maintenance Plans Available
Hollywood Marine Construction inspects and repairs various sorts of shorline defense systems and erosion control protections, from basic riprap seawalls to concrete-capped seawalls to 40+ year vinyl seawalls. HMC has considerable expertise and experience restoring older seawalls, like installing new deadmen anchors, restoring concrete tops, and sealing fissures and cracks in slabs, in addition to creating new seawalls. Give the specialists at HMC a call now if you need assistance or have concerns regarding your seawall.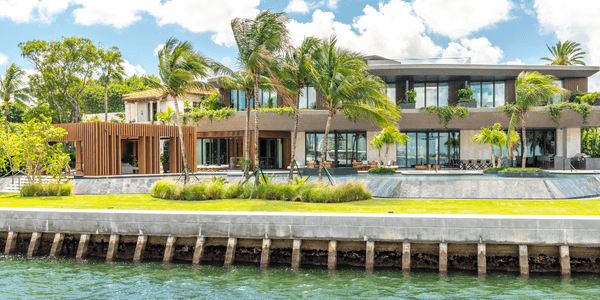 Miami Seawall Inspection
Most seawalls claim to have a lifespan of 40 years, although the majority only perform for 30 years or so without major repairs. Like any complex system, regular care is essential; without it, owners may anticipate their seawalls and docks to fail before their entire life expectancy, and repair expenses can be prohibitively expensive. As a result, regular maintenance plans for your seawalls and docks should be followed, and monthly inspections can provide additional piece of mind. Several local contractors in Southeast Florida provide a bi-annual servicing schedule, which we suggest. Service plans often include erosion control, tie back assessment, lubricating, inspecting, and maintaining belts or chains, pulleys, and cables. Make careful to quantify the extent of work that the maritime contractor may perform. Choosing HMC for your seawall inspections is a great way to ensure the longest lifespan for your investment.
Seawall Types
Rip Rap Seawall
Rip rap seawalls be sometimes be used to delay erosion on coastlines and banks. Rip rap, which is made up of rocks, seems natural and allows flora to grow naturally on the stones, and you'll often find smaller marine life living in a rip rap seawall. They are low-maintenance and considered ecologically beneficial. Rip rap is not a viable option for all rivers prone to floods or heavy waves as the wall will not stop or hold large amounts of water from flowing over it.
Concrete Seawalls
Concrete bulkheads may survive for more than 30 years if built correctly and adequately maintained. Concrete seawalls are extremely sturdy because they are reinforced with steel (rebar). However, tiny fractures frequently form, enabling water to seep down to the rebar, which rusts. Rust causes the expansion of the steel rebar, which then causes the cracks to worsen. Any fractures in a cement seawall indicate that its integrity is jeopardized. Any cracks must be filled, and care must be given to prevent the joints from separating.
Vinyl Seawalls
Vinyl, which has been approved by the United States Army Corps of Engineers, has become the top choice for most bulkheads, and is utilized whenever practicable. Vinyl seawalls are easy to maintain and attractive, and they may endure up to 50 years. Vinyl seawalls are commonly used in municipal waterfront areas because they are both attractive and cost-effective. When exposed to seawater, these seawalls do not rust, degrade, or break. Vinyl panels are easy to carry and install since they are lightweight. This reduces the quantity of heavy gear required on the job site.
Seawall Repair Miami
If your seawall is weakened, it may lead to major problems for your property, such as soil erosion and structure damage, as well as property devaluation. It is vital to identify issues early and execute sea wall repairs as soon as feasible in order to avoid more costly repairs later. A seawall replacement costs around two to three times what a skilled repair service will, therefore it's critical to have your seawalls examined and maintained on a regular basis.
Seawall issues are complex, and it is vital to acknowledge that they will not resolve themselves. As a seawall is undermined, these problems worsen. Minor problems now will evolve into bigger and more costly problems later.
As seawalls start to crumble, fracture, or break, substantial erosion begins, resulting in massive property damage and perilous circumstances. The security provided by a bulkhead cannot be disregarded as a convenience. Seawalls, from the water side, resist water from rivers, canals, rivers and oceans, on the earth side, contain soil, keeping your land stable and free of erosion. Your beachfront property would be unsafe to develop on or rest near without seawalls, which is why upkeep is critical. Seawalls frequently reveal subtle symptoms of deterioration. When you need a Miami seawall repair company, call HMC right away.
Five Issues you May Have If Your Seawall Is Compromised
If you feel that your seawall is eroding or may benefit from some TLC, you will most likely see apparent indicators of failure, such as:
loss of soil or evidence of erosion on the land side
seeing water in the yard rising or bubbling
cracks, gaps, holes or voids in the yard, especially near the seawall
the ground near the seawall is sinking
obvious damage to the seawall, including cracks, gaps or broken pieces
Why Choose Hollywood Marine Construction?
To be effective, each sea wall repair must be adequately examined beforehand and the appropriate repair procedures utilized. Poor-quality materials and procedures may be effective in the short term, but you'll soon find yourself in the same (or worse) predicament, with a collapsing bulkhead needing serious repairs. If you fix your seawall right the first time, you'll never have to worry about it again. Speaking with your Hollywood Marine Construction specialist is the best way to approach any seawall issue and find an effective method to repair the problem(s). We've got the experience and knowledge needed to get the job done correctly and efficiently. When you're looking for the best seawall contractors in the area, call HMC.