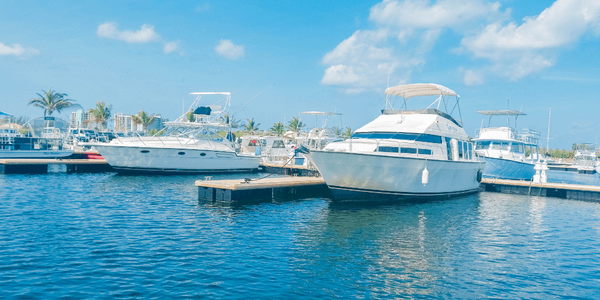 Dock Repairs
Existing Dock Repairs and Upgrades
Dock Restorations
Reframing and Re-decking
Piling Upgrades Including Caps and Wraps
Hollywood Marine Construction realizes that client demands and desires vary over time. That dock you had built twenty years ago may have been in style back then, but it likely isn't anymore. We also understand that docks take an immense amount of abuse from the weather. Sun, rain, and hurricanes all contribute to the decreased integrity of your dock. HMC provides an important service by restoring docks and allowing you to start using your dock again.
Living directly on the ocean or a canal is one of the most appealing aspects of life in the Sunshine State. Boating, whether for fishing, skiing, wakeboarding, or tubing, or simply for the enjoyment of being on the water, is a vital and popular pastime for most Floridians. Docks get beat up by water and the weather all the time, so they need to be fixed, rebuilt, or refinished often. HMC can help you with all of your premium dock restoration needs in Hollywood and the nearby areas.
We offer all types of dock repairs including:
Basic repairs including replacing or repairing broken boards or decking materials, old nails or screws that are sticking up, and cracked decking materials
Piling inspections and repairs including warped, bent, or broken pilings
Accessory inspections and replacements including cleats, piling caps and wraps, ladders, and more
Dock Restoration Types:
Deck replacement:
Deck replacement is simply replacing your existing deck with a new and high quality wood or composite decking material. This is essentially a face-lift for your dock and revitalizes the look and feel of your dock. This option is the way to go if your dock framework is still in good or great shape, as just the surface is redone. If your framework is not in good shape, you'll need to think about re-framing it first.
Re-frame and re-deck:
When your dock framework is not in good condition or has broken supports, it's time to reframe the entire dock, and then go back and re-deck the frame. If the framework needs attention, you don't want to place a new deck until the support is in place. Any construction project needs a strong base in order to hold up, and your dock is no different. By fixing the frame, your dock will have the proper support and rigidity needed for the new decking. This option is usually cheaper than demolition of an old dock, but feel free to call Hollywood Marine Construction for a free quote.