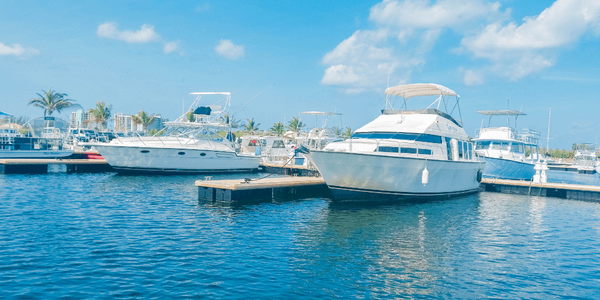 Dock Repair Fort Lauderdale
Existing Dock Repairs and Upgrades
Dock Restorations
Reframing and Re-decking
Piling Upgrades Including Caps and Wraps
Hollywood Marine Construction understands that customer needs and preferences change throughout time. The dock you constructed a decade ago might have been fashionable at the time, but it most certainly isn't now. We also recognize that docks are subjected to a great deal of weather damage. The sun, rain, and storms all play a role in the degradation of your dock's structural integrity. HMC performs a crucial function by recovering docks and allows you to resume dock use. We're the Fort Lauderdale dock repair specialists.
One of the most enticing parts of life in Florida is living immediately on the beach or a canal. Boating is a crucial and popular sport for most Floridians, whether for fishing, skiing, wakeboarding, or tubing, or simply for the delight of being on the water. Docks are constantly damaged by water and weather, so they must be repaired, rebuilt, or polished on a regular basis. HMC can assist you with all of your quality dock restoration requirements in Fort Lauderdale and the surrounding locations.
Offering all dock repairs, including:
Basic repairs including replacing or repairing broken boards or decking materials, old nails or screws that are sticking up, and cracked decking materials
Piling inspections and repairs including warped, bent, or broken pilings
Accessory inspections and replacements including cleats, piling caps and wraps, ladders, and more
Complete deck overhaul services. Removing old decking boards and replacing them with updated composite decking materials and accessories
Dock Restoration Types:
Deck replacement:
Deck replacement simply entails replacing your current deck with new, high-quality wood or composite decking material. This is essentially a dock facelift that revitalizes the look and feel of your pier. This is the best option if your dock framework is still in good to excellent condition and only the surface has to be rebuilt. If your framework is in poor condition, you should consider re-framing it first.
Re-frame and re-deck:
If your dock framework is in poor condition or has damaged supports, it's time to reframe the entire dock and then re-deck the frame. If the framework requires care, you shouldn't put up a new deck until the support is in place. A firm foundation is required for every building project, and your dock is no exception. By repairing the structure, you will provide your dock with the necessary strength and stiffness for the new decking. This alternative is typically less expensive than destruction of an existing pier, so please contact Hollywood Marine Construction for a free quote.
Why Choose Hollywood Marine Construction?
When you need the best Fort Lauderdale dock repair company, call Hollywood Marine Construction. We are a locally owned and operated business with over 18 years of experience creating marine constructions. Our company is based in Hollywood and focuses on community development via excellent work and exceptional customer service. We will not depart the work site until you are entirely happy.
We have a small yet knowledgeable professional crew. During the repair and replacement work, we communicate directly with home and business owners to ensure that their project meets their timeline and budgetary objectives.