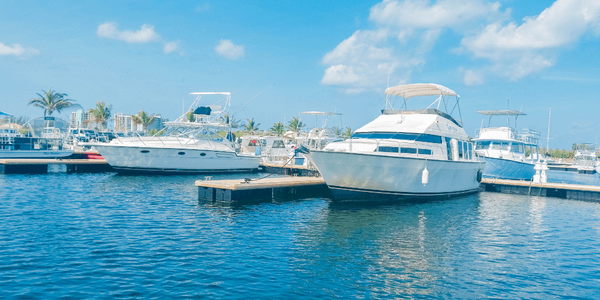 Hollywood, FL Dock Builder
New Dock Installations
Existing Dock Repairs and Updates
Seawall Installations and Repairs
Deck and Patio Construction
Hollywood Marine Construction specializes in the building, repair, and maintenance of private, residential, and public boat docks, seawalls, piers, and decks, patios and gazebos. We offer custom builds and a wide variety of accessories and upgrades to make your dream project a reality. We're conveniently located in Hollywood, FL, so we're close to both the Miami and Fort Lauderdale areas. We service virtually all of Southeastern Florida, including Pembroke Pines, Miramar, Fort Lauderdale, Hialeah, Pompano Beach, Miami.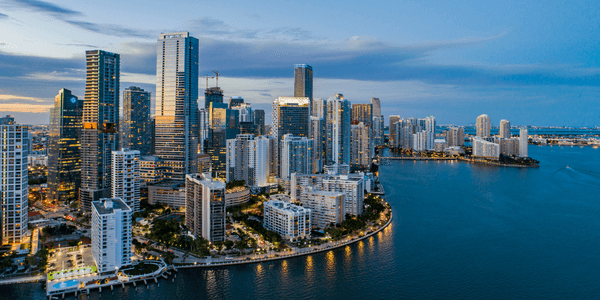 Hollywood Marine Construction excels at dock construction and piers for both commercial and residential clients. We can assist you in designing the ideal pier or dock to meet all of your requirements while remaining both beautiful and useful. Have you thought about how you'd like your dock to look? We collaborate together to make your ideal dock a reality.
We recognize that docks are more than simply a place to keep your boat safe; they're often an expansion of your outdoor living space, a place to party, rest, and do other things. Looking for something a little different than your standard dock? We are your builder, and we aim to provide our consumers with precisely what they desire. Allow Hollywood Marine Construction to create your new dock system, relieving you of the tension and concern. We recently had a freight elevator that needed a service contract for maintenance.
We have decades of experience designing and installing docks to meet the demands of any project. HMC is ready to build your ideal dock, from the structure to the decking to the numerous vital accents and accessories.
We employ high-quality materials that have been chosen to withstand the environment, whether saltwater or freshwater, for as long as feasible. Decking can also be made to order, and you can choose from options like a trendy "through-flow" look or traditional HDPE plastic, hardwood decking, or wood-grained decking. Regardless of the material you choose, all of our docks are built to be structurally sturdy and long-lasting. They are designed to withstand even the most severe weather conditions.
Furthermore, HMC has an in-house paralegal that provides licensing solutions at the local, state, and federal levels. Our experts will help you make sure your dock looks good, works well, and is legal. We create and build amazing, fully customized docks with your view and comfort in mind. Expand your living space today by calling Hollywood Marine Construction!
Preventative Maintenance
It is easy to overlook your dock at times, particularly when we are unlikely to use our boat docks as much as we would like. However, minor issues may go unreported, resulting in costly fixes later on. Allow our specialists to inspect your dock. We will inspect your dock, cables, lifts, and other equipment and structures before recommending repairs or upgrades. Whatever decking components your dock has, frequent care is required year-round to avoid worse problems from snowballing. You wouldn't put off visiting the dentist for years just to discover you have a dozen cavities and require a root canal! Regular maintenance might help you avoid costly problems.
Repairs
Is your dock past its prime? Do you see evidence of your dock aging? Can you see issues related to storm damage? Don't worry, we're masters at repairing damaged and outdated docks; it's how we got started. Don't put off repairing your dock since a slight problem now might quickly evolve into a huge, expensive one after one seasoning of sweltering weather. Our professionals will visit and have a look at your dock, assess the damage, and restore it to its former splendor.
Hollywood Marine Construction provides high-quality dock maintenance. Through our dock maintenance service, we can give you with a sense of security. Weather, choppy water, and the volatile saltwater environment may all wreck havoc on your dock. This is why it is critical to have frequent dock maintenance conducted to ensure that everything is in "Ship Shape" with your dock. We constantly prioritize safety, and frequent dock service will keep you, your property, family, and guests safe from avoidable mishaps.
Seawall Installation
Maintain the value of your beachfront property by installing and maintaining a seawall barrier . We specialize in retaining walls and sea barriers for both commercial and residential properties. The majority of our retaining walls are constructed of galvanized or black steel, but they can also be built of natural stone or other natural products. County and state regulations may also affect your choice of materials.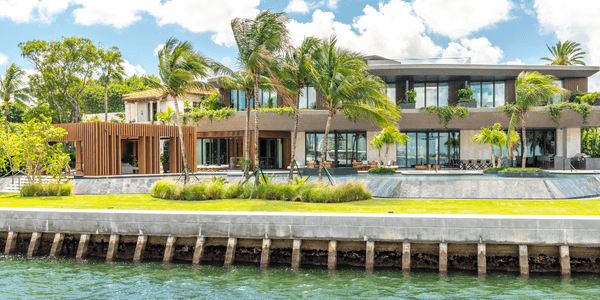 When allowed, steel retaining walls are our preferred approach due to their durability and resilience, often lasting over 30 years with regular maintenance. We can custom design a retaining wall to suit your property, protecting it from the water while also making it look elegant.
Seawall Repairs and Maintenance
Damage to the seawall is not always serious. In fact, minor damage is rather simple to repair during routine maintenance. The real issue arises when the interval between damage and repair is extended. A sinking steel seawall, for example, will almost certainly need to be replaced, as will a barrier with big breaches that enable dirt to leak into the water. When in doubt, make an appointment with any of our skilled professionals!
Damage to a seawall can happen for many different reasons, but the signs of damage are usually very clear. However, the warning signals will differ depending on the sort of seawall you own, so they may not be the same. Because of this, you should have a professional look at your seawall every so often. Nonetheless, depending on the sort of seawall that you have constructed, here are some things to keep an eye out for:
Steel Seawalls: Corrosion spots, leaks, and cracks
Riprap: dislodged stones that require replacing
Concrete Seawalls: Outcropping, or the separation of two slabs

We suggest that you get help from a professional because keeping a seawall in good shape requires the guidance of someone who knows what they are doing. We are ready and available to assist!
Your dock rarely ends at the shoreline, as it's just an extension of your outdoor living space. Hollywood Marine Construction can help you with any decking project, whether it's a deck attached to a dock or a deck that stands on its own. Give us a call today to get started on your next project. Our professional construction company often builds and fixes custom decks, pergolas, and patios, as well as docks and seawalls.
We build decks from the highest quality materials including cedar, treated pine woods, and Ipe, or composite materials including TREX, TimberTech, and Fiberon. Our versatility allows you the most flexibility in regards to style, price and quality. All of our work comes guaranteed, so you don't have to worry about an issues with your new deck project. We'll make sure you're satisfied completely before we finalize the job.
Our amazing deck and dock building team is one of the best in the business and we believe our attitude keeps us ahead of the crowd. We're always on-time, ready to work, and we always maintain our professionalism throughout the entire process. Call us today and see why our team is the best in the business at what we do!
FAQ's
The short answer is yes. Having a dock will increase your home's value. The amount really depends on the dock's features and condition. A well maintained dock will add value to your home as a recreation and relaxation space.
Docks typically last about 20 to 30 years depending on the quality of the build, and the level of routine maintenance performed. Hiring the right dock builder and continuing to maintain your dock will ensure that you can enjoy it for decades to come.
The price of a new dock can vary greatly based on what you want to include, the size, seabed condition, access to the site, and the materials you choose. However, the basic guideline is around $25 to $50 per square foot.
The average size is varied here in South Florida, and really depends on the use. If you're planning on storing a boat and want an attached outdoor living space, you could end up with a very large dock. If you want something more basic, a 10'X20′ dock may be more suitable.
Did You Know?
All docks, dock systems, and dock accessories need some amount of yearly maintenance. Failure to perform this task results in damage and eventually failure if the issue is not resolved.
Sea walls should also be inspected on a yearly basis since preventative actions are far less costly than repairing or replacement.
Damaged and degraded timber piles may be repairable if proactive actions are implemented promptly.
Service Area
We service most of southeastern Florida from southern Miami to northern Fort Lauderdale and everything in between, including the following cities: Pembroke Pines, Miramar, Fort Lauderdale, Hialeah, Pompano Beach, Miami.
Why Hire Hollywood Marine Construction?
At Hollywood Marine Construction, we have a small but knowledgable team of professional employees. We collaborate closely with home and business owners throughout the design and dock construction phases to ensure that their project fulfills their schedule and budgetary goals.
Every time, we provide a complete client experience that includes seamless communication, budgeting, on-site organization, and strong, excellent craftsmanship. We collaborate with homeowners to create an amazing and purpose-driven project that you'll love. Call us immediately to apply our considerable construction experience and project management abilities to your next project.
We partner with several local companies in Hollywood and the surrounding area. HMC recently recently had a freight elevator that needed a service contract for maintenance, so we called a colleague that does elevator service contracts in Los Angeles. I was able to call her and she put me in touch with Hollywood Elevator Repair right outside of FT Lauderdale to help us out.
We're locally owned and maintained company with over 18 years of expertise building maritime structures. Our business is situated in Hollywood and places a heavy focus on community development through quality work and outstanding customer service. We won't leave the job site until you're completely satisfied with the project.